Turtle Trax Remembrance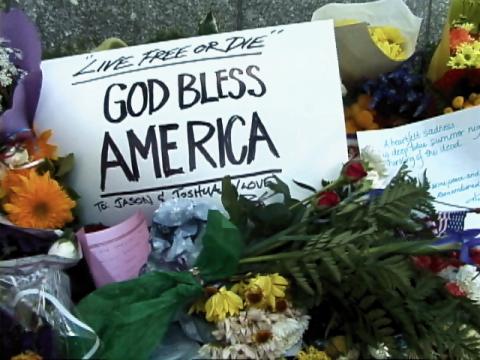 Canada declared Friday, September 14, a National Day of Mourning for the victims of the September 11th terrorist attacks on the United States. On that day, Ursula placed this bouquet at the doors of the U.S. Consulate in Toronto.
May those who died find peace.
May peace find those who live.
--PAB
---

See also our Summer 2001 Summary

This Week's Toon
Turtle Trax Home Page
Last modified 01/09/15
Send comments or corrections to webmaster@turtles.org